Write a review for Gracemere WTS Rockhampton Regional Council opening hours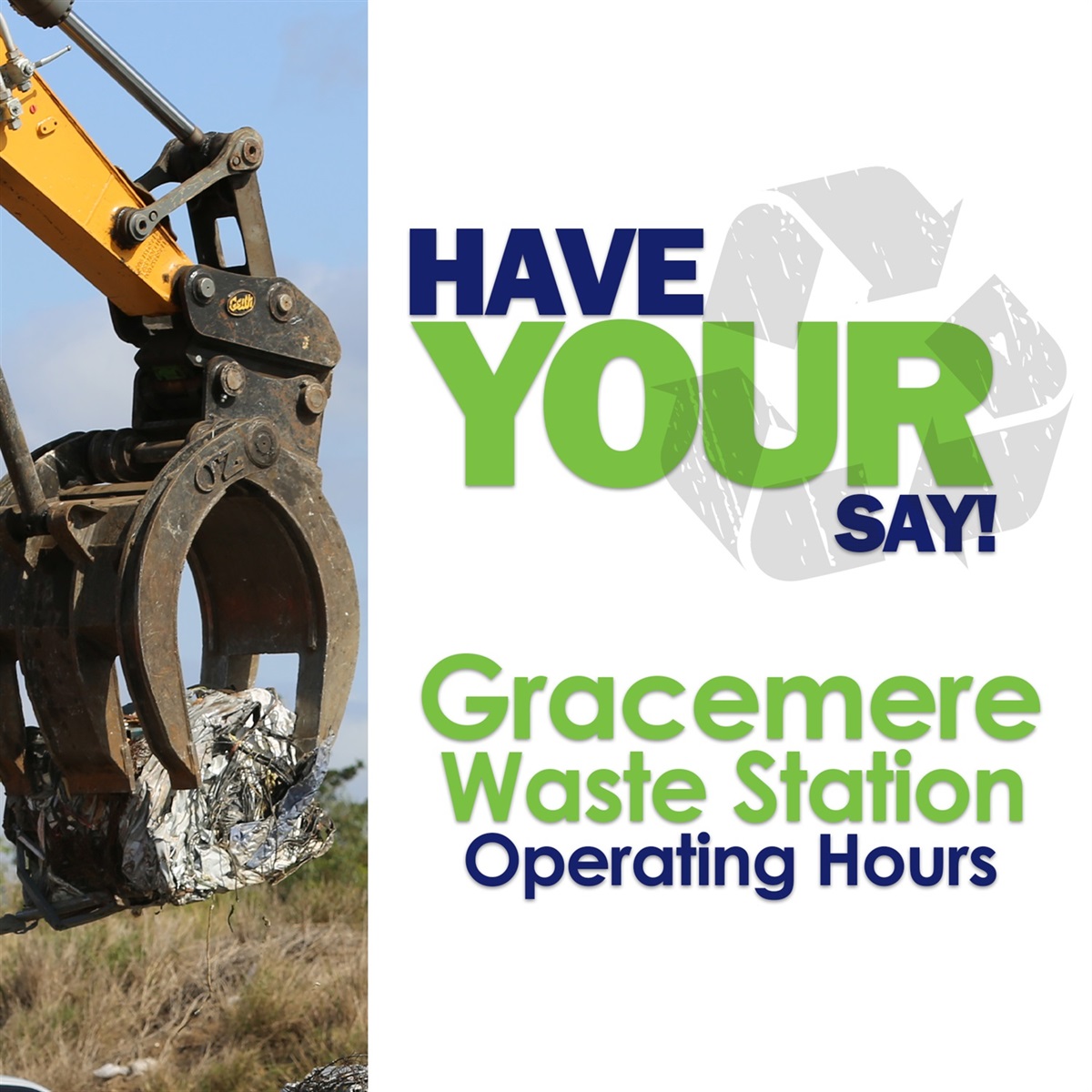 Posted on August 30, 2022
Council invites residents of Gracemere and surrounding areas to have their say on the hours of operation of the Gracemere Waste Transfer Station (WTS).
Waste and Recycling Councilor Shane Latcham said the hours of operation for the WTS had changed in February 2021 and the Council was seeking feedback from the community on whether or not these hours were working.
"We made the decision to reduce operating hours when our waste transfer station was quietest in order to balance customer demand with operational efficiency," said Cr Latcham.
"Cuts are never easy to make, but based on the available data, we believe these changes would have the least impact on residents of the options available.
"Now that the new opening hours have been in effect for a year, we would like to hear from the community.
"We want to know if the current hours are suitable for you or if you want us to test another option.
"While unfortunately we are unable to return to the old hours – as local government we have a responsibility to ensure that we operate as efficiently as possible – there is certainly room for adjustments.
"We've outlined a few alternatives on the Council's Pledge Portal, so please let us know what you think is best for you."
Division 4 Councilman Ellen Smith encouraged all residents who use the Gracemere Waste Transfer Station to speak up.
"Since these changes were made last year, I have heard from a few people in the community that they are having a harder time getting to the waste transfer station during opening hours," said said Cr Smith.
"We've outlined a few different options that should hopefully fix this, and we want to know if you want to switch to one of those options or keep the same hours.
"It is essential that we provide excellent service that is convenient for all residents, and getting your feedback will help us do that."
The survey will be open until Tuesday, September 27. Residents can complete the survey via: https://engage.rockhamptonregion.qld.gov.au/gracemere-wts or come to Gracemere Shoppingworld on Friday, September 9 for more information and to take the survey.
The current hours of operation for Gracemere Waste Station are:
Sunday to Friday – 9 a.m. to 3 p.m.
Saturday – 9 a.m. to 5 p.m.
The options offered include:
Option 1: Status quo – current hours of service remain unchanged.
Option 2: Reduced operating days:

Monday, Wednesday, Friday 7 a.m. – 5 p.m.

Saturday 7 a.m. – 3 p.m.

Sunday 7 a.m. – 1 p.m.
Option 3: Alternate early and late hours

Monday, Wednesday, Friday 7 a.m. – 1 p.m.

Tuesday, Thursday 11 a.m. – 5 p.m.

Saturday 7 a.m. – 3 p.m.

Sunday 7 a.m. – 1 p.m.
Option 4: Reduced weekend hours

Monday to Friday 9 a.m. to 5 p.m.

Saturday – Sunday 9 a.m. – 12 p.m.