The regional council approves the waste management plan and the long-term action plan from 2022 to 2040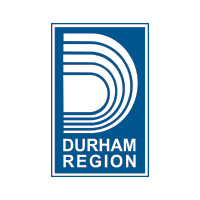 Whitby, Ontario – Durham Regional Council has approved the Long Term Waste Management Plan 2022-2040 (Waste Management Plan) and First Action Plan (2022-2026).
Developed in consultation with Durham Region's many stakeholders, the approved waste management plan is a roadmap that outlines the region's guiding principles, vision and goals for waste management over the next 20 years approximately.
The Waste Plan guides the Region in developing innovative ways to use waste as a resource in a circular economy, while demonstrating leadership in sustainability and mitigating environmental impacts. It emphasizes using the 5Rs (rethink, reduce, reuse, recycle and recover) as the first steps in reducing waste generation. The plan also outlines working with producers and importers of products and packaging to implement extended producer responsibility and adjust the region's waste management programs as needed. As Durham Region's diverse population continues to grow, the waste management plan also highlights the importance of providing cost-effective and accessible waste management services.
Action plans will support the waste plan by setting smaller goals and milestones for the region to achieve while working towards long-term goals. There will be a total of three Action Plans, each picking up where the last one left off; timelines include short term (2022 to 2026), medium term (2027 to 2033) and long term (2034 to 2040). Action plans, with measurable goals accompanying actions, will be reviewed and updated as necessary to ensure they are consistent with corporate direction and related legislation.
Durham developed its first waste management plan in 1999, which covered the period 2000-2020. As part of the first Waste Plan, the Region has expanded the Green Bin, Blue Box and Hazardous Waste programs; introduces recycling of electronics, textiles and porcelain; and developed the made in Durham waste disposal solution at the Durham York Energy Center (DYEC). Through these programs, Durham has significantly increased its waste diversion rates.
To learn more about Durham's Waste Plan, visit durham.ca/WastePlan.
Quote
"As our communities continue to grow, it is important that the Region is supported by strong, responsive and sustainable services, and this is particularly important for waste management services. Our waste management plan and action plans will help us reduce the amount of waste we create and manage the waste generated as a resource, balancing financial needs and environmental sustainability. We will build innovative systems together with our residents and stakeholders to achieve our waste goals and ensure a healthy, safe and happy community for all.
– Gioseph Anello, Director of Waste Management, Regional Municipality of Durham
– 30 –
For media inquiries, please contact Corporate Communications.