Regional council approves 2022 business plans and budget supported by property tax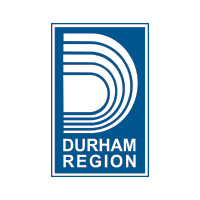 Whitby, Ont. – Durham Regional Council has approved the 2022 property tax supported business plans and budget.
The 2022 property tax supported business plans and budget total $1.73 billion in gross expenditures, requiring a tax levy of $760.2 million in 2022. This represents a proposed increase in property tax net of 2.6%, or about $74 for an average residential home with a assessed value of $483,100.
This budget provides increased demands on the region's frontline programs and services in response to the COVID-19 pandemic, positions the region to advance its COVID-19 recovery plan, and invests in key priorities identified in the region's strategic plan, while balancing taxpayer affordability and competitive property taxes for residents and businesses.
Highlights of the 2022 property tax supported business plans and budget include:
Invest in the Durham Regional Police Service (DRPS), including:

the addition of 20 new frontline officers.
three new Mental Health Response Officers (to support a 24/7 mobile emergency response team).
9 additional communicators and a supervisor for 911 and police dispatch;
and the creation of a cybercrime unit within the DRPS.
Created an emergency call diversion program, which integrates mental health and addictions workers into 911 communications.
Support the second year of the DRPS three-year body-worn camera implementation program.

Invest in the region's four long-term care homes, including increasing nursing and personal care hours from an average of 3.4 hours/resident/day to 3.8 hours/resident/day and investments in capital totaling $1.1 million to cover upgrades and new equipment.
Double the size of the region's primary care outreach program to provide social work outreach and paramedical services to vulnerable populations.
Increased paramedic services with an additional 24/7 ambulance to meet the growing demand for services in the Seaton community when the station is open, as well as increasing existing paramedic services by four hours a day .
Enhance the community paramedicine program to provide additional supports and services to people living in the community who require additional home care.
Investment of $1.3 million in regional funding for homelessness supports.
Support local businesses through a renewed economic development strategy and action plan.
Strengthen diversity, equity and inclusion in the region, including the implementation of the region's community safety and well-being plan.
Advance the region's climate change action plan and achieve the region's goal of net zero greenhouse gas emissions by 2045, including the installation of 63 new electric vehicle chargers, charging infrastructure for Durham Region Transit's (DRT) first battery electric buses and upgrading regional facilities to improve energy efficiency and accessibility.
Implement and finalize the consultation process for the new Long Term Waste Management Plan.
Advance the myDurham 311 project by improving the customer journey, while creating a consistent, convenient and personalized experience.
Improve government advocacy for the benefit of Durham residents.
Continued planning for approval of the GO Lakeshore East Extension to Bowmanville and associated transit-oriented development strategy.
Improve access to DRT's fast, frequent and reliable service network.
Develop and expand the region's broadband network and establish partnerships to enable the provision of broadband services to unserved and underserved communities in the region.
Advance recommendations in the regional cycling plan update, including over 12 kilometers of new cycle paths; a signage and wayfinding strategy; assist with school safety plans; and working with partners to facilitate a cycling event in Durham.
Investing in the renewal and maintenance of $15.9 billion worth of infrastructure in the region, including roads, bridges, facilities and Durham Regional Local Housing properties, to maximize the value of the region's assets throughout their life cycle.
Increase the dedicated levy to support future healthcare investments in the region, including Lakeridge Health Bowmanville site redevelopment, Oak Valley Health Uxbridge site redevelopment, and Ontario Shores Center for Mental Health Sciences redevelopment in Whitby .
We remind residents that the Municipal Property Assessment Corporation (MPAC) establishes the assessed value of each individual property. Property assessment questions should be directed to MPAC at 1-866-296-6722 or mpac.ca.
For more information on the budget, visit durham.ca/budget.
Quote
"The economic recovery from COVID-19 remains a focus for the Region, and the 2022 business plans and budget are proof of this commitment. Beyond COVID-19, this budget maintains our standard of high-quality programs and services, supports key priorities, and maintains affordability for taxpayers. Despite the fiscal pressures of the pandemic, the Region continues to evolve and adapt while supporting residents and businesses in the recovery from COVID-19. This budget is another important step in ensuring that Durham Region remains the best place to live.
– John Henry, Regional President and CEO
"The 2022 business plans and budget reflect our current economic climate; addressing issues and priorities important to residents of Durham Region, such as community safety, protecting the vulnerable and climate change, while balancing the delivery of essential services to maintain our high quality of life region.
– Nancy Taylor, Finance Commissioner
"We have approved a fiscally responsible fiscal plan for Durham Region focused on post-pandemic recovery while prioritizing some key initiatives that will make a difference in the lives of our residents. For example, we have funding commitments focused on adding mental health workers to our 911 communications center to help residents in crisis. We are also investing in long-term care, working to improve community safety, and working to reduce our greenhouse gas emissions by retrofitting buildings and purchasing electric vehicles.
– Adrian Foster, Mayor of Clarington and Chairman of the Finance and Administration Committee
– 30 –
For media inquiries, please contact Corporate Communications.