Race briefing: Otago Regional Council competition swims in toxicity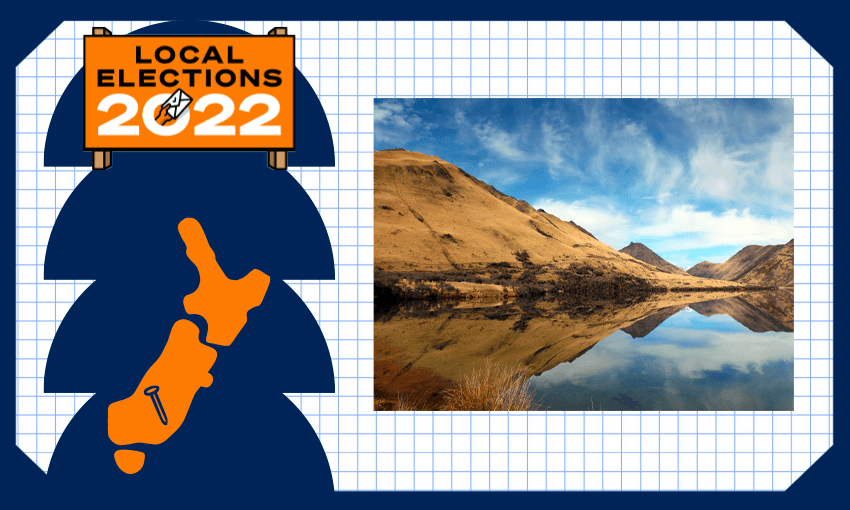 The Otago Regional Council was about to be dissolved last quarter. The over-allocation of freshwater resources and a culture of mistrust between councilors and staff are a big concern. Which of the candidates – including a sensitive toxic algal bloom – could be the answer to this council's toxic work environment?
The Otago Regional Council (ORC) has been the subject of internal and central government investigations over the past three years, with councilors accusing staff of a lack of transparency and employees accusing councilors of trying to "do stumble the staff". The general manager recently resigned and further staff resignations may be in the works. If that doesn't sound toxic enough, a literal slimy monster is running for office and hopes to add algal bloom to the mix.
Why is Otago the best place in the world?
Otago is famous for its Hollywood-style scenery and world-class pinot. His landscapes have featured in The Lord of the Rings and, more recently, Oscar-winning Jane Campion's Power of the Dog.
What is the contest?
While Otago's vast dry terrain makes an excellent western backdrop, it presents a daunting task for councilors trying to allocate scarce freshwater resources to parched farms and thirsty vineyards while preserving the ecology. of their rivers and streams. To complicate matters further, ORC had to deal with a glut of water permits from the gold mining era.
The collective experience of central government veterans Michael Laws, Marian Hobbs and Hilary Calvert in the latest cohort has struggled to further the ORC's cause. The council is split into four constituencies with the toughest contest for the Dunedin constituency which has 15 candidates vying for six places. Councilor Kevin Malcolm because the constituency of Moeraki is the only candidate to be elected unopposed.
Only about 230,000 people live in Otago and almost half of them are in Dunedin, including a large student population.
Who's in the running?
Students and young people in general are traditionally less likely to vote. However, Eliot Weir, editor of the University of Otago student magazine, Critic Te Ārohi, hopes to change that. He chose to run for regional council after reporting on the ORC dramas over water allocation earlier this year.
Conflict between advisers and staff appears to be a key motivating factor for him and a number of this year's candidates according to their profiles on Policy.nz.
early childhood educator Alan Somerville cites building trust between advisors and staff as his top priority. Likewise, Tony Lepperwants to restore confidence in the council. "It's hard to say whether current elected officials are part of the problem or part of the solution, but something has to change," he said.
In the constituency of Dunstan, mike barker, says he is on his feet because he is frustrated by "internal bickering". He adds that he has: "been disappointed with the degradation of lakes and rivers in central Otago and the apparent inability of the Otago Regional Council to deal with this".
Of the three former central government deputies on the council last term, only Michael Lois (who once called the ORC a "lazy beast") is running for re-election. The former mayor and MP for Whanganui has never shied away from controversy. He recently returned to talkback radio, joining controversial online station The Platform. As mayor of Whanganui, he vehemently opposed the inclusion of the letter H in the city's name.
Alexa Forbes, who is running for re-election in Dunstan constituency, says her number one priority is upholding Te Mana o Te Wai – the central concept of the National Water Policy which prioritizes health and well-being. to be water above all else. But Laws disagrees, saying Te Mana o te Wai does not provide balance: "Science, not ideology," he says on Policy.nz.
And, of course, there is Slime the nitrate monster – real name Jenn (Slime) Shulzitski. "I – Slime the Nitrate Monster – am a simple multicellular organism with no heart or soul, which makes me a perfect candidate for Otago Regional Council," she said on her Profile Policy.nz.
What's at stake?
Water distribution
The development of a new land and water plan is a high priority for the next term of the ORC. Their failure to develop a water plan in the past quarter – including minimum flows from its over-allocated water catchments – has been a source of inquiries and tension among council staff in the past quarter. The environment minister ordered an investigation in 2019 as the expiry date for gold-mining-era unrestricted water permits approached and requests for replacements poured in. The ORC managed to avoid being disbanded, but the issues were far from resolved.
One of the watersheds in question, Manuherekia, is home to an endangered native galaxiid, a whitebait-like fish whose non-migratory nature means it is more likely to be killed by changes in its environment than baked in a donut.
Marian Hobbs resigned last year after councilors failed to agree on minimum flows for Manuherekia. Advisers, including Laws, rejected the information provided by council officers and demanded more scientific information. A later report described the actions as a 'delaying tactic' and noted examples of advisers trying to 'trip staff'.
communication and culture
Discord between councilors and staff has again been highlighted after an investigation into the spill of contaminated building materials into the River Clutha. Amid accusations that council engineers had authorized the dumping of materials to prevent shoreline erosion and resulting concerns over disputes and voiding of insurance, the materials were not removed for more than 90 days.
Councilors were not made aware of the incident and were unhappy with it, ordering an inquiry by former High Court judge Sir Graham Panckhurst. The resulting report described communication failures and a rift between staff and advisers as "in another league".
The chief executive recently resigned and there are fears that staff will follow suit if relations between councilors and staff are not repaired.
The race in one sentence
Toxicity is an issue dealt with by many area councils, but for the ORC a toxic work environment seems to cause more problems than toxic rivers – unless, of course, Slime Monster gets its way, in which case they'll have to manage both.
brass thumbtacks
The election of the Otago Regional Council is voted on a first-past-the-post system. The ballots should be with the voters now. The last day to register (for a special vote) is October 7th. Your vote must be received by noon on Saturday, October 8. here.