Princeton Public Library Hosts Housing Justice Forum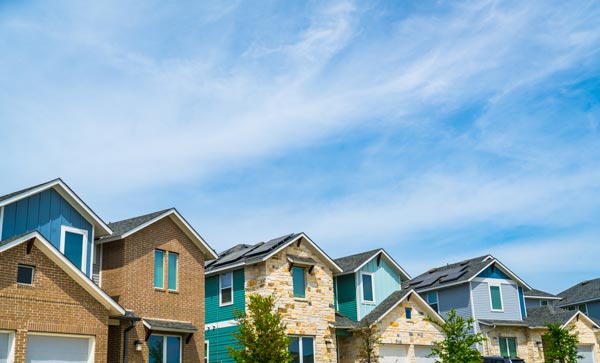 NEW | FEATURES | PREVIEWS | EVENTS
originally published: 17/11/2022
(PRINCETON, NJ) – America's housing crisis will be addressed by expert panels on Saturday, December 10 at a Housing Justice Forum in the Community Hall of Princeton Public Library. The forum can also be attended virtually via Zoom.
The event includes panel discussions at 11:00 a.m. and 1:00 p.m. and an opportunity at 2:00 p.m. to connect with people working locally on housing and related efforts. Lunch will be offered at noon for in-person participants.
The 11:00 a.m. discussion, "How did we get here?" will provide a national and regional context for the housing crisis. Panelists include Jacob William Faber, associate professor of sociology and public service at New York University; Ellora Derenoncourt, Assistant Professor of Economics, Princeton University; and Douglas Massey, Princeton School of Public and International Affairs. Thomas J. Sugrue, Professor of Social and Cultural Analysis and History, New York University, will serve as moderator.
After lunch, the discussion "What can we do?" " will take place. This panel highlights potential solutions and their interacting factors – particularly in the Princeton area. Panelists include Sara Bronin, Professor of Planning and Law, Cornell University; Jean Pierre Brutus, Senior Counsel, Economic Justice Program, NJ Institute for Social Justice; and Peter Kasabach, executive director of NJ Future. Matt Mleczko, PhD candidate at Princeton University in Demographic Studies and Social Policy, will act as moderator.
In-person attendees can make local connections during the 2 p.m. action fair, and all attendees will have access to a resource guide listing local organizations and initiatives.
Advertise with New Jersey Stage for $50-$100 per month, click here for more info
---
Registration with the library Event calendar is required to attend the forum, in person and virtually. In-person registration closes December 5.
This event is co-sponsored by the Princeton School of Public and International Affairs in New Jersey and presented in partnership with Arm in Arm, Habitat for Humanity for Burlington and Mercer Counties, Housing Initiatives of Princeton, Labyrinth Books, Princeton Community Housing, Princeton Future , Princeton Housing Authority, Princeton Human Services, Princeton Planning Department and Not In Our Town Princeton. It is also made possible through the support of the National Endowment for the Humanities.
Princeton Public Library is located at 65 Witherspoon Street in Princeton, New Jersey.