Ousted Waikato Regional Council Chairman Considers Judicial Review a Vote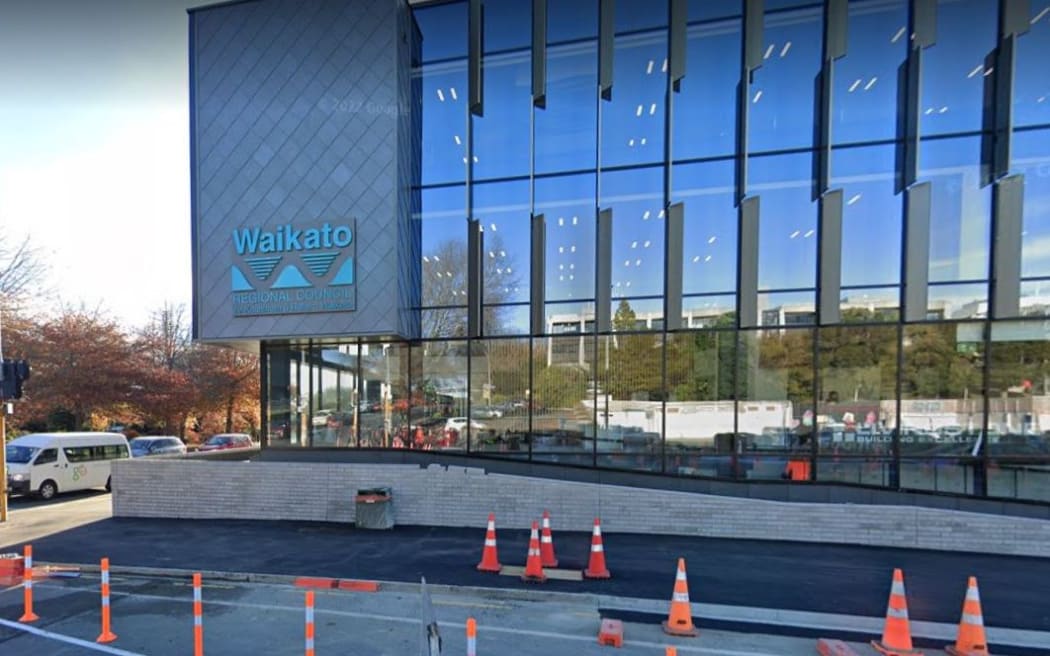 The new president of the Waikato Regional Council said the former president lost the trust of his councilors before he was elected on Monday.
Meanwhile, former president Russ Rimmington has said he is not racist, despite comments that the Three Waters reforms will leave farmers 'at the mercy' of Maori because he lived on the Islands Cook for 17 years.
Rimmington was ousted by an eight-to-six vote at a special council meeting yesterday. Once out, he moved a motion for Barry Quayle to replace him in the role councilors voted for.
However, Rimmington said he was considering a judicial review of the vote.
"There was a complaint about predetermination that he was made aware of. This adviser, [Fred] Lichtwark decided to continue voting. I only needed one vote not to lose the chair, so I am considering a judicial review which I think will be upheld.
"His vote was right against the legal advice given to him by senior constitutional and administrative lawyer Mai Chen."
In December, Rimmington was forced to apologize to the local iwi after comments shared about Three Waters in an online forum hosted by New Zealand local government.
"My concerns that I expressed were about often having difficulty getting a quorum.
"Our co-governance with the iwi river has been very successful. But my criticism was that it was often difficult to get a quorum and the comments I made were seen as racist and inflammatory."
Rimmington said he did an interview again this year where he expressed the same view.
He said he regretted it because he had dealt with the issue in December, "fairly and difficultly" with the council, including having to do workshops on the Treaty of Waitangi.
"I think I could have phrased them a lot better. I think what I said was factual based on my experience, but I definitely could have said it in a less awkward way."
When asked if he thought the comments were racist, he replied "not at all".
"I find it offensive. I lived in the Cook Islands for 17 years… the last thing I am is a racist, quite the opposite.
"I am not a racist and my life of experience shows that I am not. Thirty years in local government I have done one of the best jobs I think any council has done."
Incoming chairman Barry Quayle said during the ousting that Rimmington had not reflected council codes for several months.
"A regional council president needs to have the trust and confidence of the councillors. Russ had lost that and therefore the vote went that way.
"It wasn't just a one-off issue and it shouldn't just be seen as a Three Waters affair."
There were a number of public speaking issues where Rimmington did not reflect the views of the board — such as on co-governance, he said.
"We have been exemplary in co-governance for over six years and it has worked very well, but that was not reflected in his comments.
"It should be presented as a range of views that Russ should have presented rather than his own personal views."
Quayle would not go so far as to say that Rimmington was racist when questioned.
"We had spoken to Russ in December and even before that about how he presented the views of the board.
"It's more about how co-governance has been presented."
Quayle said there was a majority who thought Rimmington was out of step with his comments.
On his new leadership, Quayle said it was important to have the support of all advisers, as he had.
"The most important thing for me now is to make sure the advice is consistent.
"As we all know we face big issues for local government and the environment etc. so it is very important that we get the right message out so that the government and our taxpayers are aware of what advise."