New bins for victory – this National Recycling Week Rockhampton Regional Council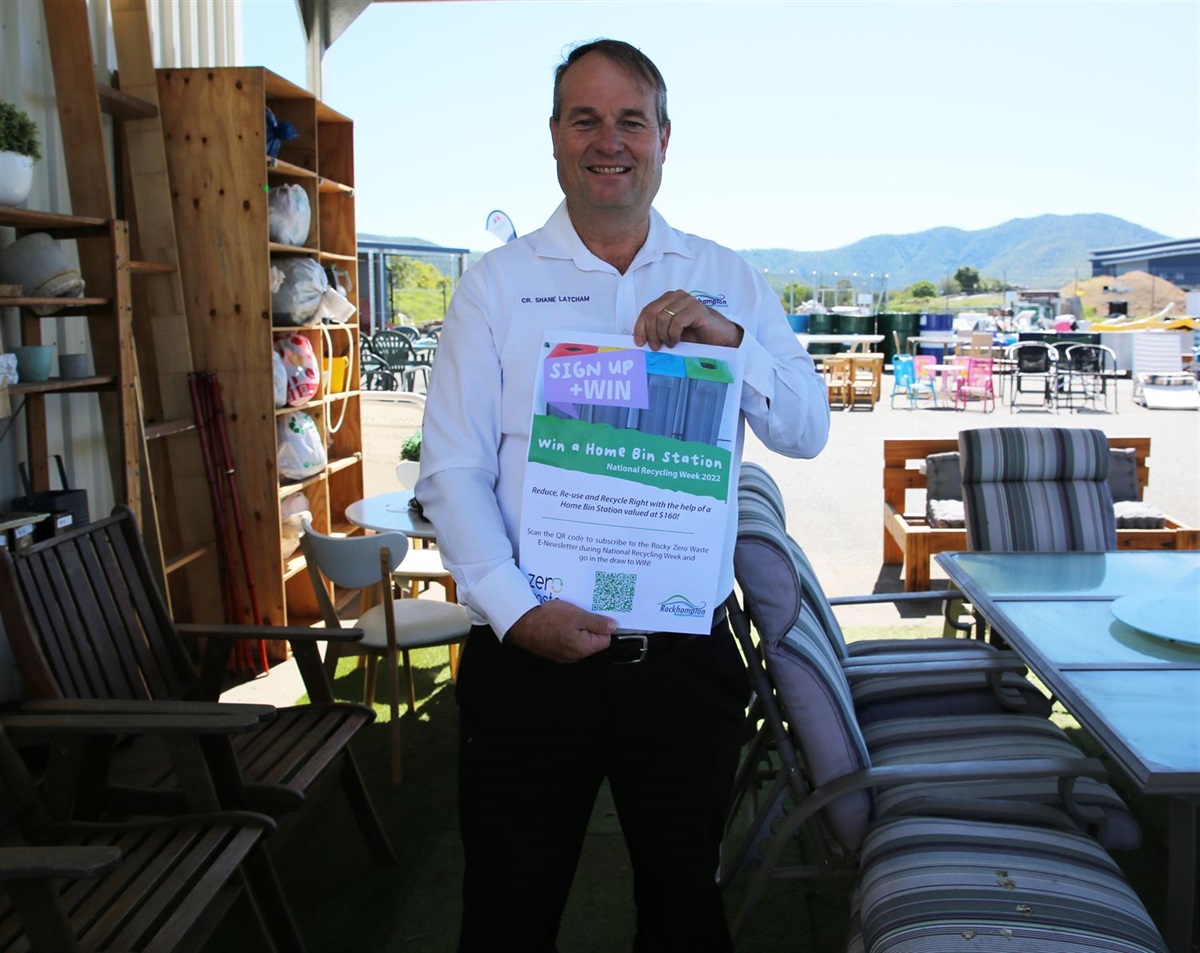 Posted on November 07, 2022
Rockhampton Regional Council is offering a free home bin station to promote the importance of sorting our waste during National Recycling Week November 7-13.
National Recycling Week (NRW) is one of Planet Ark's flagship campaigns and aims each year to educate and empower people to do the right thing when they're in the trash.
Trash and recycling Councilor Shane Latcham said there are simple ways to ensure the right items go in the right bin.
"The days of mixing up rubbish and sending it all to landfill are long gone," said Cr Latcham.
"We now know that trash is a precious resource and the theme for this year's National Recycling Week says it all: 'Trash is only trash when it's wasted.'
"The best way to minimize what's going to be buried and ensure those resources aren't wasted is to install your bins right in the house.
"That way, by the time you head for the wheelie bins, it's already sorted!"
"Ensuring our recyclables are clean and unbagged in the yellow lidded bin is the first step, but there are other ways to reduce contamination of these valuable resources and reduce what ends up in landfills.
"Whether it's taking crumpled soft plastics to Coles or Woolworths to recycle with Red Cycle, or involving housekeeping in collecting containers for change, you'd be surprised how well we we can reduce what ends up in the general trash.
"And of course – having recently completed the Food and Garden Organics (FOGO) trial – we've also demonstrated just how much of the landfill diversion can be by removing organics from your general waste bin.
"So the key to separating your trash, so it goes to the right place, is to put your bins right inside the house.
"The council has colour-coded stickers for your indoor bins to match what goes in wheelie bins, available to all households on request.
"Better yet – keep up to date with our community's progress towards zero waste by signing up for the Rocky Zero Waste e-newsletter during National Recycling Week and enter the raffle to win a fantastic Home Bin Station."
For more information and to subscribe to the Rocky Zero Waste E newsletter, visit: https://www.rockhamptonregion.qld.gov.au/CouncilServices/Rockhampton-Regional-Waste-and-Recycling