Myanmar coup: Junta moves Aung San Suu Kyi's trial to prison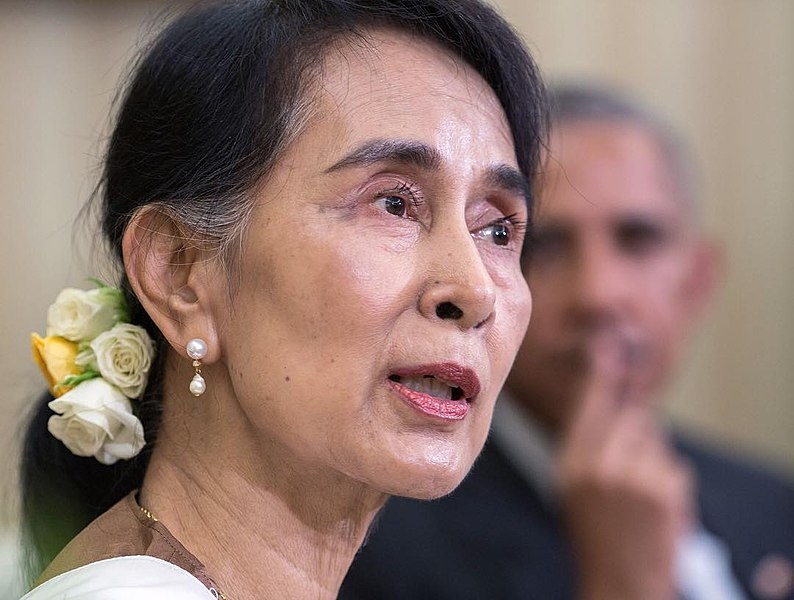 Burma's junta has ruled the country for more than a year since generals seized power in the elected government and ousted leader Aung San Suu Kyi in February last year. The junta would have moved the legal proceedings against the ousted leader to a prison.
According to people knowledgeable on the subject, the junta has decided to move all of Aung San Suu Kyi's trials, from a courtroom to a prison. The Nobel laureate has been charged with 20 crimes since being ousted in the coup by generals, including corruption counts. Suu Kyi has denied any wrongdoing.
Some media also reported that the ousted Burmese leader was transferred from house arrest to detention at Naypyidaw prison on Wednesday.
Coup leader Min Aung Hlaing has so far agreed to let Suu Kyi remain in custody at an undisclosed location in the capital, despite his conviction for incitement and a few minor offences.
The source said Suu Kyi's trials will be transferred to a special court in Naypyidaw prison.
"It is declared by the judge that a new building for the court has been completed," the source said.
The Nobel Prize winner's legal proceedings are usually held behind closed doors. Suu Kyi's lawyers are also under a gag order and are only allowed to meet with her on trial days.
The West condemned the sentences handed down against Suu Kyi and demanded the ousted leader's release.
The junta claimed Suu Kyi was given due process by an independent judiciary.
While the junta was barred from attending most world events, a military-appointed minister was apparently present at the ASEAN defense meeting amid calls from other countries in the regional grouping and pro-democracy activists to keep the junta out.
General Mya Tun Oo attended the meeting which took place on Wednesday.
The regional group of 10 countries has a divided stance on the approach to the coup the generals staged in Myanmar.
Countries including Singapore, the Philippines, Indonesia and Malaysia have urged the grouping's current chairman, Cambodia, to ban the junta until progress is made.
The Malaysian Ministry of Defense made it clear that even when the military-appointed minister attended the meeting, it does not indicate that Malaysia recognizes the junta as the government of Myanmar.