Masks required again at Regional Justice Center in Las Vegas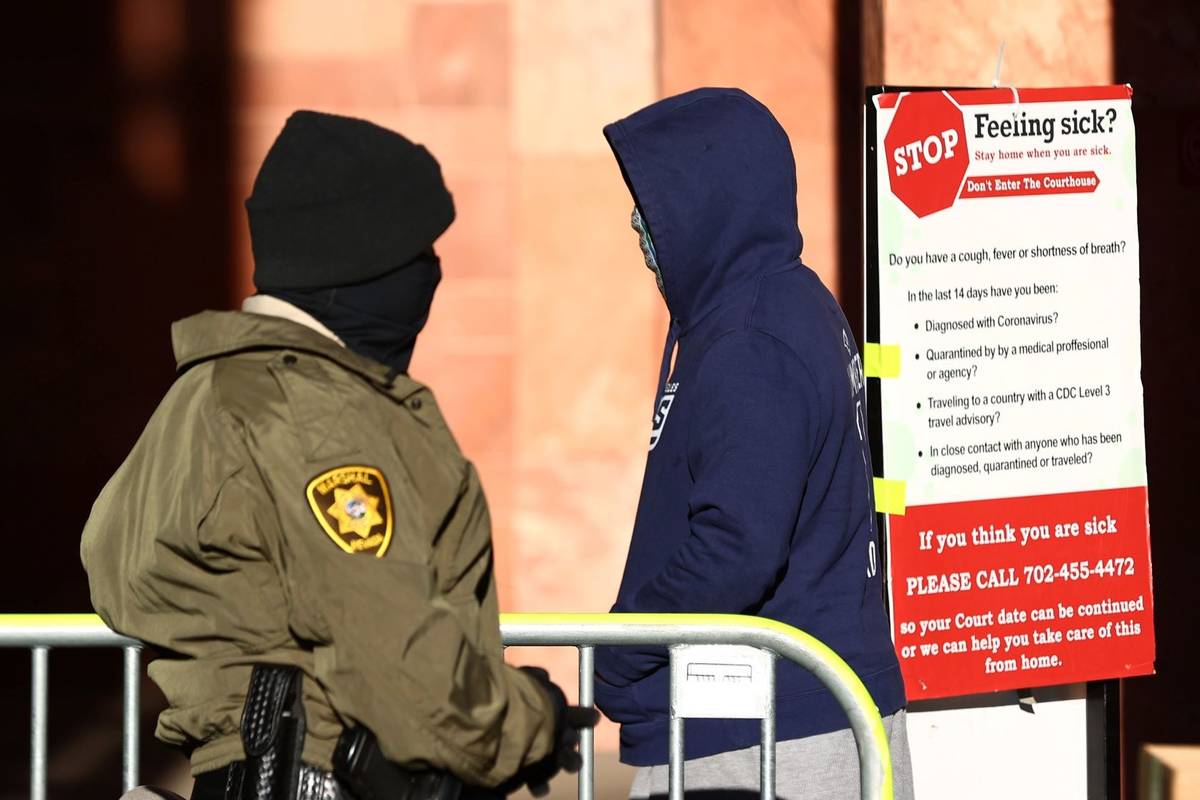 Masks are again mandatory inside the Regional Justice Center, according to an administrative decree filed on Monday which immediately came into force.
The mandate also applies to the family court building and applies to all members of the public, including lawyers, salespeople and court employees. Nevada Supreme Court Chief Justice James Hardesty and District Judge Linda Bell signed the order.
The order cited the Southern Nevada Health District's Friday recommendation that everyone – regardless of immunization status – wear masks in overcrowded indoor spaces in response to an increase in local COVID-19 cases and an increased rate of increased positivity.
The health district on Monday reported 1,907 new cases in Clark County from Friday to Sunday, bringing the local cumulative total to 270,421. It also reported three deaths, bringing the county's death toll to 4,566.
Clark County is also reverting to its old mask requirements for employees, again requiring employees to wear masks when in common areas of county facilities, the ordinance says.
Masks must cover the nose and mouth at all times, as ordered. Face covers with ventilation slits, bandanas and mesh masks do not meet the requirement. Face shields can be worn in addition to a mask, but not on their own.
Children under two are not required to wear masks, and anyone unable to wear a mask "should arrange to appear by other means," the order says.
Contact Alexis Ford at [email protected] or 702-383-0335. To follow @alexisdford on Twitter.