Justice shouldn't hurt: 60,000 victims of NSW sex abuse failed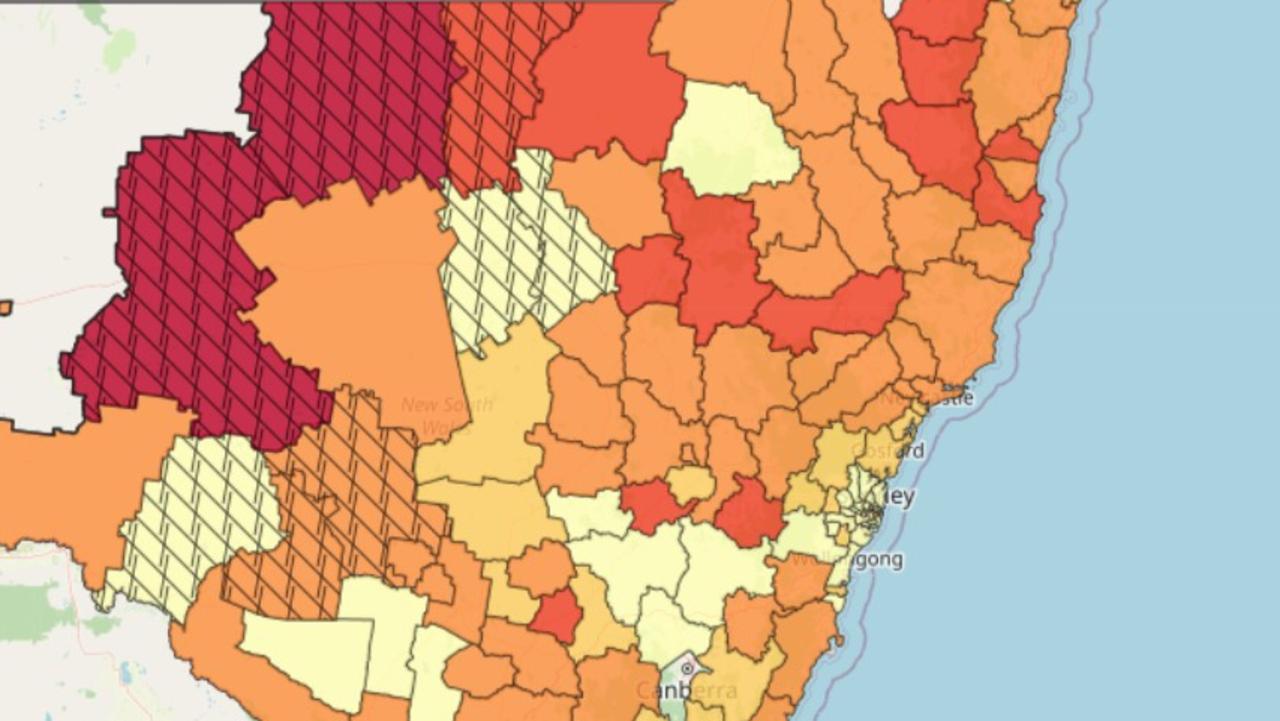 Over the past six years, almost 60,000 children have reported sexual abuse to NSW Police. And, shockingly, more than 95% of these children were unable to access a program designed to make it easier for them to testify in court.
Now two sisters from the NSW area have called on the NSW Attorney General to demand justice for all children.
On Monday, news.com.au exclusively revealed the stories of Rose and Pippa Milthorpe, aged 14 and 17 respectively.
The sisters were only 7 and 11 when they went to court to give evidence in their attacker's trial. Both say the court process has left them more traumatized, despite a partial conviction. The attacker was found guilty of six of the eight counts of indecent assault against Pippa. Those against Rose were ultimately dismissed due to her age.
Six years later, they returned to court and won the right to tell their stories under their real names. They are fighting to have a pilot program rolled out across the state to make it easier for children involved in sex offense cases to testify.
The program, which currently operates in just two locations in Sydney and Newcastle, has received rave reviews. In April 2019 it was extended until June 30, 2022, and this year it was extended again until June 30, 2024.
Attorney General Mark Speakman said the government was "committed to the continued delivery of this important initiative" and confirmed in writing to news.com.au that the scheme would be funded "on an ongoing basis".
However, the Justice Campaign shouldn't hurt to demand that the program be rolled out consistently across the state.
"We live in a rural community, we live in a small town, so we don't really have access to certain services," Pippa, from Albury in New South Wales, told news.com.au.
"Obviously a lot of people in New South Wales don't live in cities. It is an injustice in itself not to be available to everyone. So we think it's important that it reaches every corner of NSW.
Mr Speakman praised the sisters' "extraordinary courage" to speak out and acknowledged that "testifying in court can often be re-traumatizing".
He also pointed out that NSW was a national leader as the only state on the continent to have something like the Child Sexual Offense Evidence Program.
But he refused to commit to rolling out the pilot program across NSW.
"The NSW Government continues to seek to expand the reach of the scheme across the state," it said in a statement.
Justice shouldn't hurt, but for children in Australia it does. The NSW government knows how to fix this problem, but has failed to do so. This is why news.com.au is calling for law reform to make it easier for child victims of sexual abuse to testify.. Join the movement and sign the petition here.
"This shouldn't be a postcode lottery"
This morning, an exclusive in-depth investigation by news.com.au of the latest crime data from the Bureau of Crime Statistics and Research (BOCSAR) revealed an alarming trend in New South Wales.
The data confirmed what experts have been saying for years: that child sexual abuse can happen anywhere, but children in regional, rural and remote areas face much higher victimization rates. .
Yet, paradoxically, only metropolitan children located in Sydney and Newcastle can access the child sex offense evidence pilot.
For all other children – especially those in regional and remote areas – they are left without.
It is a cruel double standard which means that some of the children most at risk of sexual abuse now face the double disadvantage of being then the least able to access help from justice.
According to BOCSAR data, since the pilot scheme started six years ago, 59,072 children have reported being sexually abused to NSW Police.
And only a fraction of those reports, 4.1% (or 2,428), came from children in LGA Sydney or Newcastle where the pilot program is operating.
What we fight for
Rose and Pippa want the Child Sexual Offense Evidence pilot program to be rolled out across New South Wales.
The program aims to provide better support to child complainants and prosecution witnesses in sexual offense cases – an experience that is often stressful, heartbreaking and retraumatizing in itself.
Implemented at the Downing Center District Court sites in Newcastle and Sydney as a trial in March 2016, the pilot has two main components: allowing children to have all their evidence pre-recorded early; and to be supported by specially trained and accredited specialists, known as witness intermediaries, who help them communicate with the police and the court, while safeguarding the rights of the accused to a fair trial.
What is currently happening to children in court
Rose and Pippa were seven and 11 when they spent days testifying, separated from their parents and forced to answer questions they said were meant to trip them up.
They had to relive the worst times of their lives several times, once, in Rose's case, because a member of the jury fell asleep, forcing a new jury to be assembled.
What is happening to children in our courts is unacceptable. Counsel for the Director of Public Prosecutions and Chair of the Sexual Assault Review Board, the late Amy Watts, was pointed out in 2013 "repeatedly" that "the process of lawyers' manipulation of what children and vulnerable witnesses say indictment is abusive and violates "their human rights."
"The process confuses the child, uses language and language structures they do not understand, and uses leading or suggestive and repetitive questioning by adults who are forensically trained in cross-examination/advocacy techniques It's an unfair playing field," Ms Watts wrote in her research, conducted as part of the Churchill Fellowship.
What the program does differently
What the pilot program, Professor Judy Cashmore of the University of Sydney, who helped carry out the two independent evaluations of the program, does is level the playing field.
"Having to tell someone else what happened, or what could have happened, in court… It's quite a burden on children, especially when they're stressed," said Professor Cashmore at news.com.au.
"So being able to provide an environment that's less stressful, and where someone else is able to facilitate, negotiate the language being used, and assess whether or not a child is able to actually understand these issues, or whether these questions are unfair and confusing, is very important.
This is the role of the witness intermediary – to act as an "interpreter", assess the communication needs of the child and provide a report on this to the court before he testifies.
"Basically it means you have police, lawyers and judges who can be more sure that the questions they are asking are understood by the child, and if there are any concerns about whether the child confused or not, then the witness intermediary can provide those comments," Professor Cashmore said.
"Justice is having the best available evidence in court – and that means having a child who is less stressed and understands the questions being asked."
She pointed to a 1988 study by Mark Brennan, which involved him asking children the same age as complainants to "rehearse the question" that the latter had been asked in court.
"And they couldn't even repeat it, or maintain the meaning of the question. They weren't in court, they didn't feel attacked and they may not have had some of the plaintiff's disadvantages,' Prof Cashmore said.
"So if they can't do it under these circumstances, what do we expect of children in court without help?"
Traumatized children shouldn't have to wait
The other main benefit of the pilot is that children can testify "early enough", captured in a recording, meaning it can be used on appeal or if a trial fails.
"They won't need to come [to court] Again. So they can get on with their lives and it takes a lot of the pressure off them," Prof Cashmore said.
Similar schemes are currently being piloted – or are in place – across Tasmania, ACT and South Australia; and in limited jurisdictions in Queensland and Victoria.
Rave reviews
Independent evaluations conducted by the University of NSW in 2017 and 2018 found the pilot to be a success, reducing children's stress, leading to better quality of evidence and gaining "unanimous support" from stakeholders and participants.
It was following these "glowing" reviews that in November 2018, Ms Berejiklian announced that the "very successful" program would be made permanent.
"NSW is leading the country with this important initiative which provides support for young victims of sexual abuse and child witnesses," she said at the time.
Mr Speakman echoed his sentiment, noting that the program had proven instrumental in ensuring children understood and were understood during the court process.
"Going to court can be stressful and traumatic for anyone, not to mention young people. This program ensures that some of the most vulnerable people who come into contact with the justice system get the support they need," he added.
Four years later, the program continues to provide, as the Attorney General put it, child survivors "the support they need". But it's a level of support still only available to those residing in Newcastle and Sydney LGAs – despite the NSW government's push to expand the scheme, nothing has been done.
This disparity in access is something that Rose and Pippa find particularly unfair. They demand that the program be made available to any child in the state who has reported sexual abuse.
The girls' mother, Michelle Milthorpe, says it's "absolutely a double standard" that the scheme hasn't been rolled out across NSW.
"It's not fair to country kids, or any kid. There are kids in Sydney who don't have access to it," Michelle, who first urged the NSW Attorney General (then Gabrielle Upton) to consider expanding the scheme in 2016 after her daughters went on trial.
"It's not fair that children are not treated the same, because they have already had the worst experience. They should not be re-traumatized by the justice system.
Read related topics:
Justice shouldn't hurt