Gracemere Landfill Seeks Ablaze for Sustainability Rockhampton Regional Council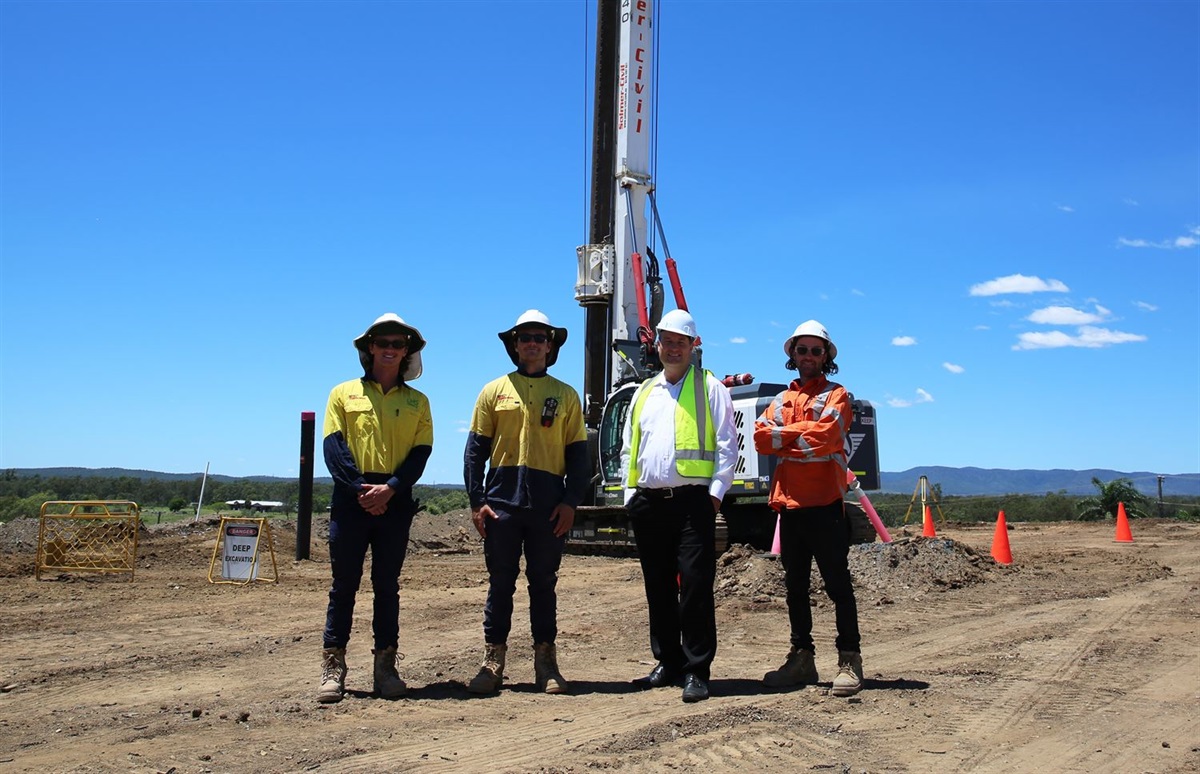 Posted on November 03, 2022
Rockhampton Region Waste and Recycling (RRWR) began work this week to install the trial biogas system at the recently capped Gracemere landfill.
A biogas flare – which destroys greenhouse gases that landfills naturally produce – is being installed by industry leaders LMS Energy on a trial basis.
Waste and Recycling Advisor Shane Latcham said it was fantastic to see the trial underway and it will help Rockhampton Regional Council determine what future environmental initiatives are needed at the site.
"The biogas flare may not look like much from the outside, but there's a lot going on below the surface!" said Cr Latcham.
"This system works by extracting potentially harmful greenhouse gases, such as methane, that are produced when organic matter in the landfill decomposes.
"As the site has not received waste for many years, the volumes of biogas generated are not known, so the trial should indicate whether permanent extraction and destruction of methane is necessary to help reduce the carbon footprint of the landfill."
"If biogas volumes are minimal, continuous biogas extraction and flaring will not be necessary."
Councilor Latcham said the biogas system has operated successfully at the Lakes Creek Road Waste Management Facility for the past two years.
"Residents traveling along Lakes Creek Road may have noticed additional activity at the Lakes Creek Road Waste Management Facility over the past few weeks – LMS Energy has been busy installing additional wells in Cell A1 of our 'superimposed' landfill," Cr Latcham said.
"Since its installation in November 2020, the innovative biogas flare system has prevented the equivalent of approximately 50,000 tonnes of carbon dioxide from entering the Earth's atmosphere.
"This is equivalent to taking over 20,000 Australian cars off the road for an entire year!
"It is expected that in the future we may even add a power module to harness the energy generated by this process and feed it back into the grid.
"This is another example of the Council's commitment to building a circular economy by converting waste into a valuable resource that can benefit the local community and local economy.
"Our local landfills aren't just a 'dumpster' – we're managing waste differently as we move towards a zero-waste future.
To learn more about Rockhampton's regional waste and recycling strategy, visit: https://www.rockhamptonregion.qld.gov.au/CouncilServices/Rockhampton-Regional-Waste-and-Recycling
To learn more about the LMS Biogas Flare, visit: https://www.rockhamptonregion.qld.gov.au/CouncilServices/Rockhampton-Regional-Waste-and-Recycling/Waste-Projects-and-Initiatives/Biogas-Flare
ENDS