Government sued in regional court over Mau deportation saga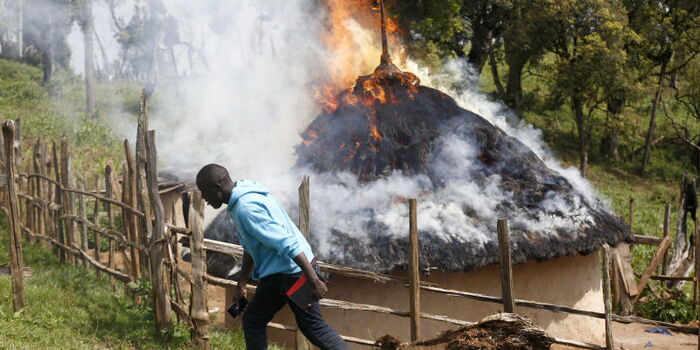 Attorney General Paul Kihara Kariuki is fighting in the East African Court of Justice over the controversial eviction from the Mau Forest.
In the case filed by the governor of Kericho, Paul Kiprono, the government was attacked for explaining the inhumane evictions that left thousands of residents homeless.
The case, which was filed in 2018, finally got the approval of the jury who began listening to submissions on Monday, September 28.
The evictions from the Mau forest that occurred in August 2018
Twitter
One of the main issues raised by the petition is the displacement of 5,000 minors, the eviction of families from their ancestral homes and farms which have made them squatters and forcing them to live in temporary camps without food, shelter, sanitation, medical care and education.
Governor Kiprono added that the government of President Uhuru Kenyatta has taken no action to support the affected families.
AG Kihara has denied all allegations against the government.
The government argued that its security organs had not carried out forced evictions, destroyed property and homes, violated the rights of minors, and acted in violation of due process and in violation of the treaty.
According to the response issued in court, the government of Kenya acted in accordance with Article 30 (1) of the treaty guiding the process of eviction from government land.
The government claimed that it had followed all legal procedures to remove prohibited encroachments into the forest in order to contain the destruction and that no evictions had been carried out on land adjacent to the forest, as alleged.
The government further told the court that the public was involved through adequate consultation and advice issued in advance to which deportees who have returned to their original homes and are not residing in any IDP camps. obeyed.
The clashes that erupted after the eviction in parts of Narok and Nakuru counties were by no means provoked by the government. Instead, the government resorted to peace and provided schools and alternative housing to affected families.
A witness, Godfrey Kipchirichiri Sanga, who was working on a draft book on the history of the Mau Forest at the time the evictions took place in August 2018, has already been cross-examined.
Other witnesses are expected to be presented at the hearing.
The case was brought before the Honorable Judges of the Trial Division: Judge Yohane Masara (Senior Judge), Judge Audace Ngiye (Deputy Senior Judge), Judge Charles Nyachae, Judge Charles Nyawello and Richard Muhumuza.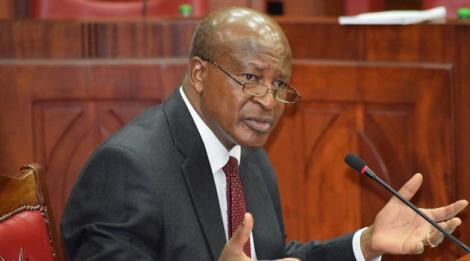 Attorney General Paul Kihara Kariuki.
To file