Bunbury Harvey Regional Council under investigation by environmental regulator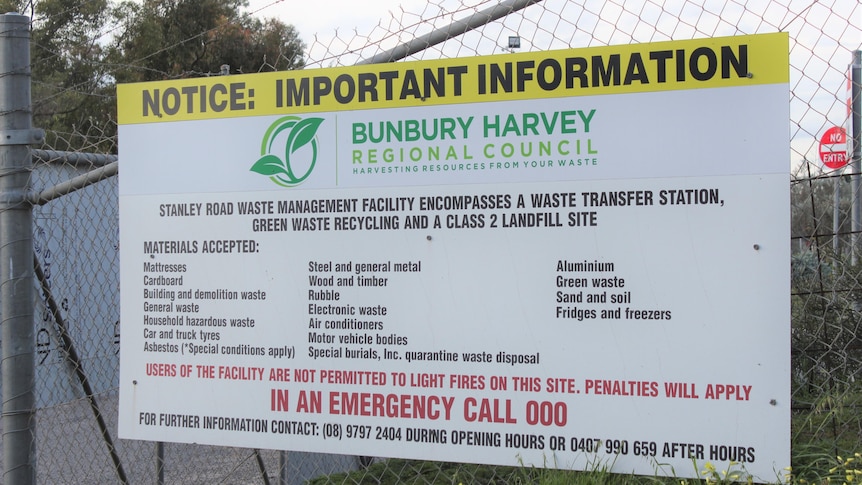 The Department of Water and Environment Regulation (DWER) has launched a compliance investigation into a major regional landfill near Bunbury in the southwest.
Key points:
The tip was forced to stop taking commercial waste amid environmental concerns
Waste collectors say they will have to find a new place for tons of commercial waste
Businesses could face higher prices for waste collection due to the decision
The regulator said the facility's license required it to stop landfilling uncoated cells by June, but the coated cells had not been built.
The facility has now been ordered to stop taking commercial waste, which has forced private waste collection companies to scramble to find a new home for tons of waste.
Bunbury Harvey Regional Council President Tresslyn Smith said organic and household waste was not affected.
"Obviously, commercial waste operators will have to find another place to take it away," she said.
Waste collectors fight against rising prices
The ABC understands that if private operators can transport commercial waste to a landfill operated by Cleanaway in nearby Dardanup, they face higher prices that will have to be passed on to customers.
Bunbury Ezy Bins owner Sean Widdeson said the Stanley Road site's decision to stop taking commercial waste will have an impact on his business.
"Just the increase in tip costs that we cannot afford and have to pass on," he said.
Mr Widdeson said the move came after waste management companies were already busy.
"Certainly, home renovators keep us very busy with COVID… we've had the best 12 months we've had in years. "
CEO resigns, composting plant suspended
Bunbury Harvey Regional Council Chief Executive Tony Battersby recently resigned citing health reasons.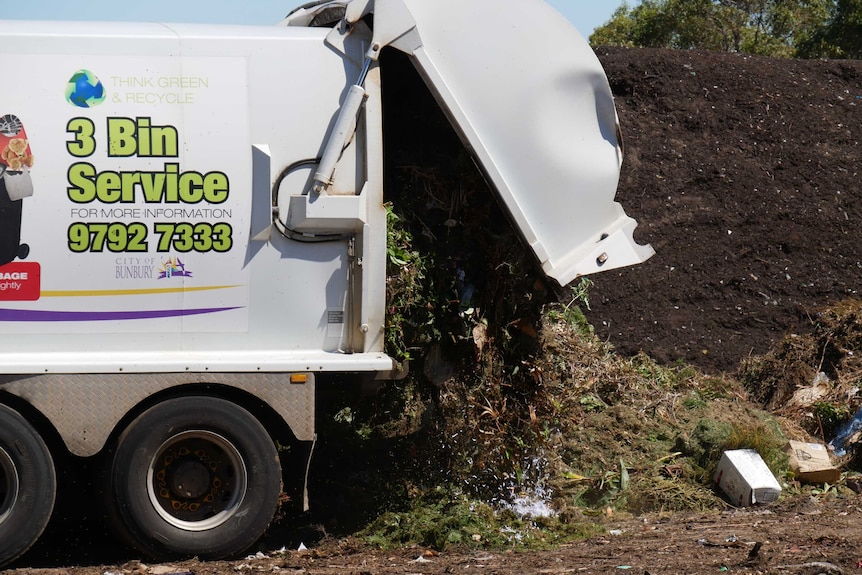 Mr Battersby said the commercial waste issues were adding to an already stressful situation and he needed to take care of his health.
"There have been a lot of things that we have tried to do over the past 12 months that have been very stressful."
The council secured $ 8 million in government funding to build a composting facility on the Stanley Road site to collect organic waste, which is currently being sent to another site in Dardanup.
But the council said that plan is now on hold.
A DWER spokesperson said it would consider appropriate action if a non-compliance was identified during the investigation.