American woman at the head of a female Daesh battalion in Syria on trial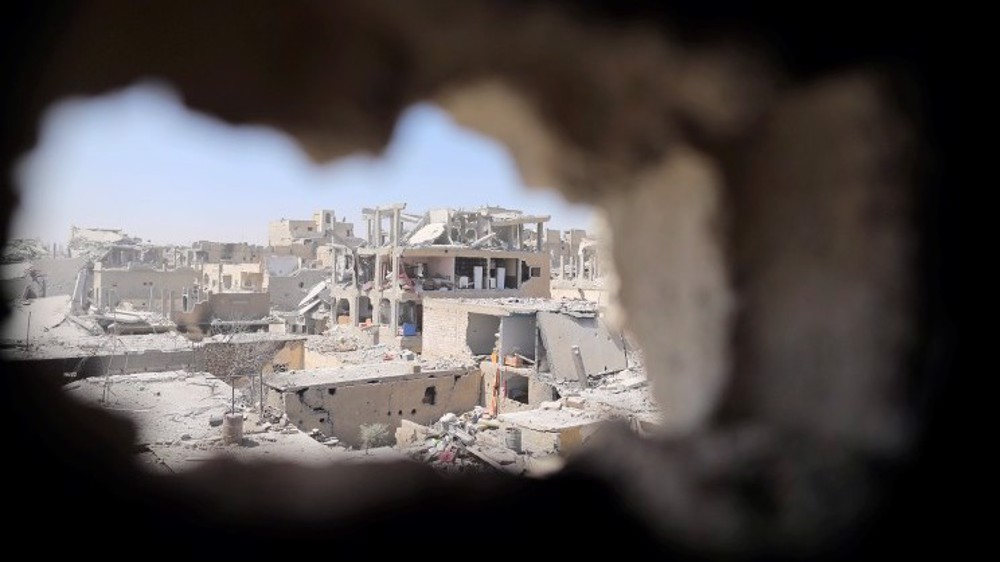 An American woman has been arrested and charged with joining the terrorist group Daesh Takfiri and leading an all-female militant battalion, the US Department of Justice has revealed.
Allison Fluke-Ekren, a former teacher from Kansas, who led the battalion in Syria named Khatiba Nusayba, was arrested by the FBI for training women and children to use assault rifles and suicide belts, federal prosecutors said as they unsealed the criminal case.
A 2019 criminal complaint filed in the U.S. District Court for the Eastern District of Virginia accuses Fluke-Ekren of providing and conspiring to provide material support to Daesh.
Fluke-Ekren, 42, was previously apprehended in Syria and transferred to FBI custody yesterday, when she was first brought to the Eastern District of Virginia.
She is expected to have her initial appearance at the Alexandria Federal Courthouse on Monday, according to the Justice Department statement. If convicted, Fluke-Ekren faces a maximum sentence of 20 years in prison. She has yet to enter a plea, according to the press release.
The mother-of-five allegedly trained her own children to use AK-47s and suicide belts, translated speeches given by Daesh Takfiri leaders and is also suspected of recruiting agents for a potential future attack on a university campus American, the DOJ said.
Fluke-Ekren reportedly spoke to a witness about his desire to carry out an attack in the United States. "To carry out the attack, Fluke-Ekren allegedly explained that she could drive to a mall in the United States, park a vehicle loaded with explosives in the basement or parking lot level of the structure, and detonate the explosives in the vehicle with a cell phone triggering device," the statement read.
Prosecutors said Fluke-Ekren left the United States in 2008 for Egypt, lived there for about three years, then moved to Libya, where she stayed for about a year before sneaking into Syria with her husband. , a Daesh sniper trainer.
Fluke-Ekren and her husband reportedly brought $15,000 to Syria to purchase weapons, grenades and other military supplies. She has been involved in a wide range of activities on behalf of Daesh since at least 2014, prosecutors say.
There are around 5,000 European citizens who have traveled to Iraq and Syria over the decade as "foreign fighters", of whom around 20% are women and children, according to reports. This does not include children born in Iraq and Syria to foreign fighters.
The Western bloc, united to overthrow the government of Syrian President Bashar Asad and replace a puppet regime, was aware of its citizens' trips to Iraq and Syria. Many of them had committed crimes and were being controlled by police and security forces.
Governments have even accelerated the deployment of these individuals and at that time many have paid no heed to warnings of the security risks Daesh fighters pose by returning to their countries of origin.
Today, governments fear that the return of citizens who have voluntarily joined Daesh poses a threat to the security of their nations and have established strict and unfair laws for their entry. Due to these laws, Takfiri terrorists are escaping from prisons and revolting to survive and regain a foothold in the region after being defeated by the Syrian army in 2019.
On January 20, the US-backed Syrian Democratic Forces launched an attack on Ghwayran prison to free their comrades from the detention center, which housed some 3,500 Daesh detainees at the time of the attack.